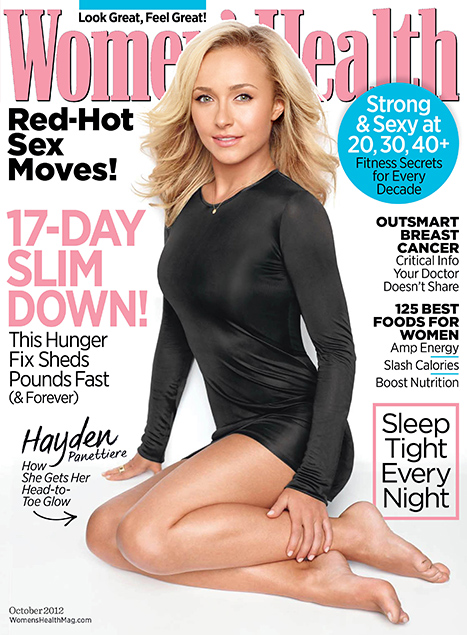 When Hayden Panettiere was 16, a tabloid printed a photograph of the actress with "cellulite" plastered across her rear end. The experience stuck with the young star.
"I was mortified," the Nashville actress says in the October issue of Women's Health. "It gave me such body dysmorphia for so long. But I remember reminding myself that beauty is an opinion, not a fact. And it has always made me feel better."
These days, Panettiere attends Bikram yoga classes to keep her figure, and she loves eating healthy foods such as egg whites and strawberries, but she doesn't have any real dieting advice for fans or readers.
"Eating healthy is a constant battle. I love chips," she says. "I find when I'm overly concerned about what I eat, I stress out my body and put on weight."
Most importantly, however, Panettiere says she's changed her mindset instead of changing her menu options.
"People can tell when you're happy with being you and when you're not. It's only cheesy because it's true. As I've gotten older and grown into my body, I've started realizing that the way you carry yourself and that light coming out of your eyes are the most attractive things about you."
Whatever it is, Panettiere is doing something right. She's earned the 95th spot in our bikini photo countdown!