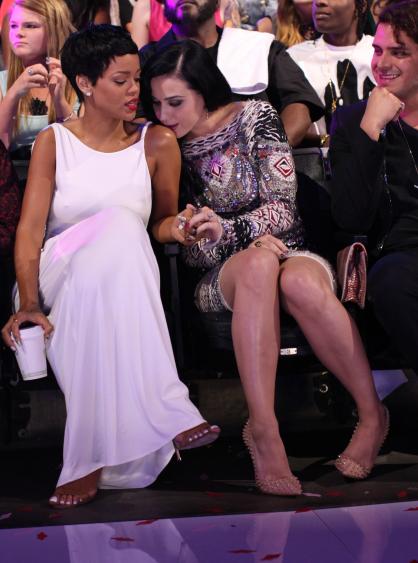 Welcome, readers, to another edition of THG's Caption Contest!
Of the many great moments from Thursday night's show, this one featuring BFFs and MTV VMA 2016 winners Katy Perry and Rihanna stood out.
What were the sexy singing stars saying or thinking here?
You tell us! Just leave comment(s) below with the best caption(s) for the photo! Go to it! We will announce a winner Monday. Best of luck!