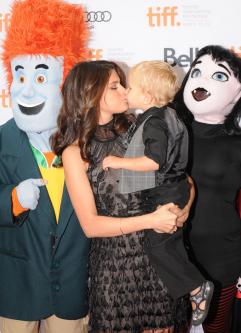 Kristen Stewart may have brought controversy to the Toronto Film Festival, but Selena Gomez brought nothing but smiles and looks of joy.
Because she brought a pair of little Biebers to the premiere of Hotel Transylvania!
The singer - who voices a character in that animated flick - walked the red carpet with Jazmyn 4, and Jaxon, 2, the younger siblings of boyfriend Justin Bieber. Just look at the shirt-and-tie ensemble on the latter and do your best not to melt: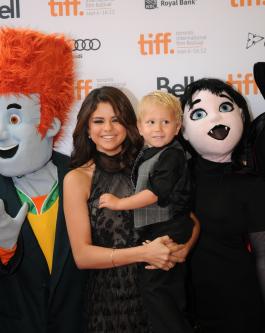 ustin was nowhere to be seen, but, for once, no one in attendance actually cared. His brother, sister and totally adorable girlfriend clearly stole this show.